Since being screened at the Toronto Film Festival, Goon has been getting a lot of buzz. The story of a bouncer (Seann William Scott) with professional hockey dreams has fans of the sport eager with excitement over finally having a movie about their sport hitting the big screen.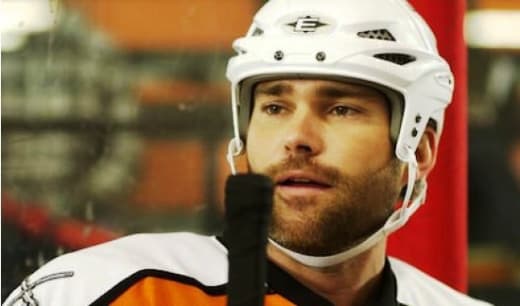 Goon
looks more like
Slapshot
than
Miracle
, or
Mighty Ducks
for that matter, and thank goodness. Movie Fanatic could not be more excited. It's been too long since a good hockey movie hit the big screen.
Scott's character is a bouncer who has a penchant for extolling beatings. That catches the eye of a local minor league hockey team scout and before you know it, he's crashing the boards fulfilling his dream.
Liev Schreiber co-stars in
Goon
along with Jay Baruchel.