Harry Potter and the Deathly Hallows Part 2: DVD Release Date Announced
by Joel D Amos at . Comments
The magic of Harry Potter is coming home as Warner Bros Home Entertainment announced that Harry Potter and the Deathly Hallows Part 2 will arrive on home video November 11. Why so long, you may ask? Considering the legions of extras on the Blu-Ray and DVD, that's got to take a little bit of time to compile!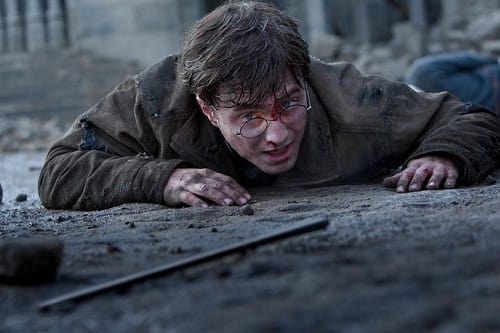 Harry Potter and the Deathly Hallows Part 2
was released theatrically both in 3D and in 2D and thus, the home video release will be as well. Some of the bonus features announced that grab our attention include the conversation with J.K. Rowling and
Daniel Radcliffe
that is sure to provide never-before-heard insight. We're also excited about the feature
When Harry Left Hogwarts
that gives fans unparalleled access to the film's creative team and how they sought to close out the most popular cinematic series of all time.
Also definitely worth noting is the documentary short that will be on the home video release,
The Women of Harry Potter
. Given Rowling's penchant for creating strong female characters, this featurette could be the one, above all else, to watch.