George Clooney
was front and center (well, in a literal sense
Ryan Gosling
sat in the center) at
The Ides of March
press conference at the Toronto Film Festival this week, while Movie Fanatic was also there and is now here to bring you a few tastes of one of the biggest films to debut at the fest.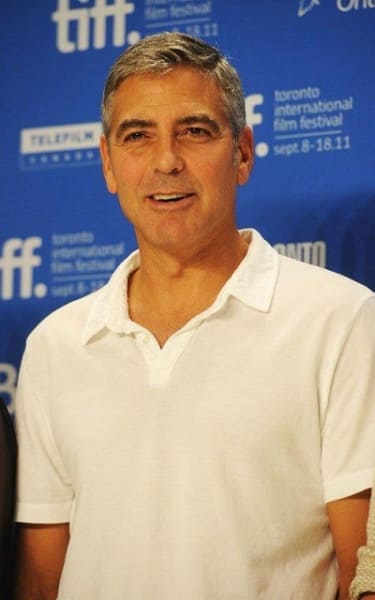 The Ides of March
is a political thriller, directed by a man in Clooney who has made his political views more than known. No, Clooney will never run for office, but he reveled in the opportunity of playing a Democratic governor during the heated party primaries. Yet, Clooney was quick to say that his film wasn't pushing any agenda.
"People think that films somehow are trying to lead society," Clooney said with his trademark smile. "Films don't lead the way. Mostly we're reflecting the moods and thoughts that are going on in our country and around the world."
Clooney went on to say that
Ides of March
, his second feature where he serves as director after his astounding work on
Good Night and Good Luck
, was merely putting a mirror to society in America as a whole.
"If this film reflects some of the cynicism that we've seen in recent times, that's probably good," Clooney said. "It's not a bad thing to hold a mirror up and look at some of the things we're doing. It's not a bad thing to look at how we elect our officials."
Deflecting a question about whether it was more difficult to direct in the spotlight than date, Clooney shifted the focus to the work of his co-star Gosling and his impeccable work on
The Ides of March
.
"I think he knocks it out of the park," Clooney said. "He's the center of the hurricane and that requires intelligence in an actor."
Stay with Movie Fanatic as we bring you all the coverage from
The Ides of March
and interviews with its stars including Gosling, Evan Rachel Wood, Philip Seymour Hoffman, Paul Giamatti, Marisa Tomei and Jeffrey Wright.