Before anyone has even seen a frame of footage, the
Clint Eastwood
directed,
Leonardo DiCaprio
starring
J. Edgar
is considered a front-runner to earn Best Picture honors at this year's Academy Awards. The American Film Institute must have thought so as the flick is set to open their annual film festival.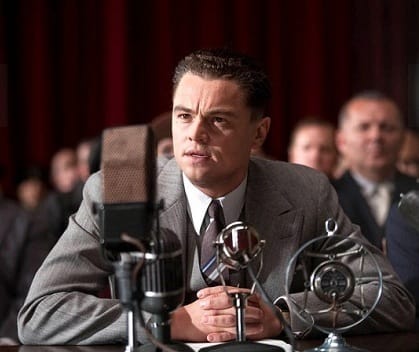 DiCaprio stars as the notorious leader of the FBI, J. Edgar Hoover. The man held the position longer than anyone in history. His tenure is littered with controversy and rumors as to his personal life. We hope every inch of his story appears in Eastwood's biopic.
The president of AFI, Bob Gazzale, commented on the selection of
J. Edgar
for leading his film fest. "Clint Eastwood is an American icon -- one whose work as a director, actor, producer and composer not only stands the test of time, but also continues to add new, rich chapters with each passing year."
This is the twenty-fifth anniversary of the AFI fest, which gets going in Los Angeles on November 3.