The Run Diary is going poster crazy as last week, the film finally put its star Johnny Depp front and center on its movie poster. The first one-sheet featured mini rum bottles spelling out the words The Rum Diary. Now, the latest poster release has Depp at the end of a room in utter dismay, greeting the day in his boxers.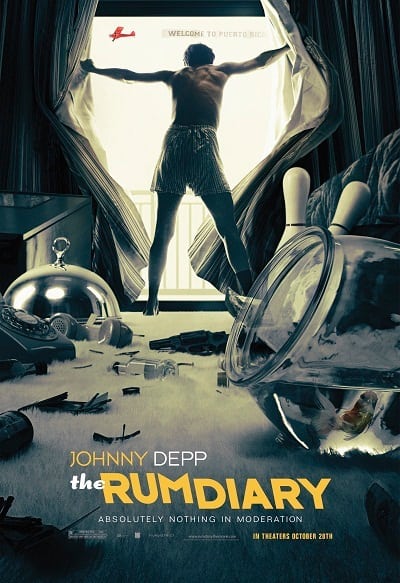 The Rum Diary
is based on the celebrated novel by Hunter S. Thompson. The story follows Depp as Paul Kemp, a journalist who trades in the madness of 1950s New York City for the craziness of Puerto Rico.
Once in Puerto Rico (notice the Welcome to Puerto Rico banner outside the window in the poster), Kemp works at a daily newspaper,
The San Juan Star
. He falls for a young woman played by Amber Heard who is the fiance of a businessman played by Aaron Eckhart. His dealings are less than savory and his wishes are to turn the island into a playground for wealthy Americans.
The Rum Diary
lands in theaters October 28.