Jonah Hill is certainly not the character you want taking care of your kids on any given day. But, when push comes to shove, sometimes you need a babysitter and in the film The Sitter, that is exactly what happens.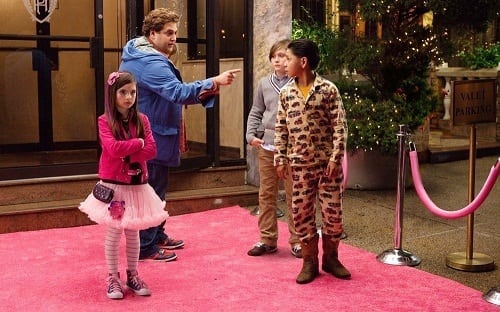 Hill stars in the new red band trailer from 20th Century Fox and if first impressions are anything: Prepare for one funny film.
The actor has been getting raves for his dramatic work of late, including the upcoming
Moneyball
and last year's
Cyrus
. It's nice to see Hill return to his comic roots as
The Sitter
.
The Sitter
is from
Pineapple Express
director David Gordon Green and as such, expect a few party jokes along the way. Judging by this new trailer, consider it a certainty.
The Sitter
opens December 9 and should provide a nice comic diversion to the rest of the family friendly fare hitting theaters that time of year.