Justin Timberlake shows no signs of cinematic slowdown.
The very busy singer-turned-actor (who will next be seen in the film In Time) has signed on to portray Neil Bogart, the co-founder of Casablanca Records, in the biopic Spinning Gold.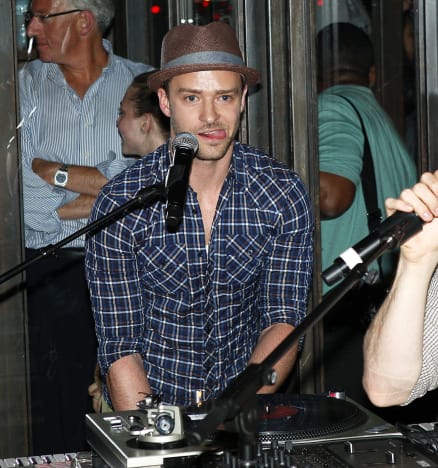 Says producer/screenwriter Tim Bogart of the casting:
"This movie is literally three decades in the making, but we knew that without the perfect actor to bring our father to life on film, his essence and impact on the lives and careers he inspired would never be fully captured. From the moment we met Justin, we knew we'd found our Neil Bogart. With Justin also a producer on the movie, together we're crafting this saga about a young dreamer who started with nothing and came of age in the '60s and '70s, believing anything was possible and every risk was worth taking. Though he died at only 39, he lived to see all his dreams come true."
Bogart died of cancer and lymphoma at age 39 in 1982. No production schedule has been released for the film yet.