The fans of the book
One for the Money
by Janet Evanovich are watching the film production of one of her most beloved series with a watchful eye ever since
Katherine Heigl
was announced as the film's star. The main character, Stephanie Plum, is iconic to the legions of Evanovich's fans and now they have their first chance to judge:
One for the Money
has released the film's first poster.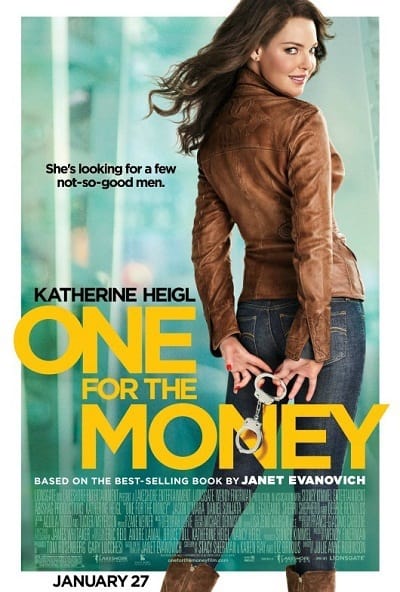 Lionsgate has proudly released a new look at Heigl as Plum and we want to know: What do you think?
One for the Money
follows Plum, a classic Jersey girl, who has been unemployed for over half a year. Desperate, she turns to her cousin for a job as a bounty hunter for his bail bonds business.
The sixteen episode book series is ripe for a movie franchise and Lionsgate and Heigl are hoping the first film's adventure where Plum goes after a murder suspect who is a former vice cop will entice fans to sign up for more. Oh, did we mention that the man at the heart of her first bounty hunting is the man who broke her heart back in high school? Yeah, seriously -- our
Money
is on Plum in this chase!
One for the Money
also stars entertainment legend Debbie Reynolds, John Leguiziamo, Jason O'Mara and Daniel Sunjata.
One for the Money
arrives in theaters January 27, 2012.