Audiences haven't seen
Matthew McConaughey
in his career wielding a gun too often and in the new poster for his film
Killer Joe
, the Texas native has one front and center.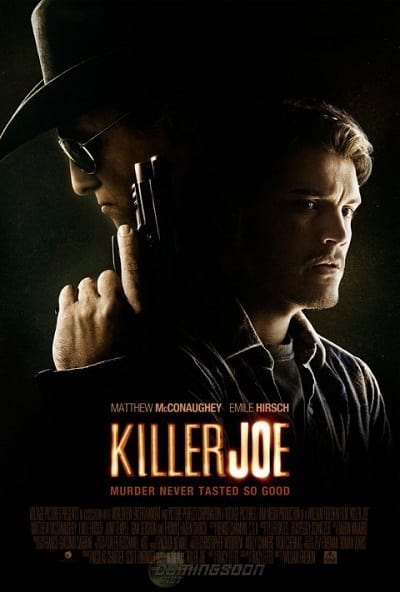 Director William Friedkin's
Killer Joe
follows the story of a drug dealer (Emile Hirsch) who gets deep in trouble with the wrong people, thanks to his mother of all people. Enter McConaughey's titular character Joe Cooper, a hit man who will make Hirsch's problems all go away -- thus the film's tagline of "Murder never tasted so good."
Killer Joe
also stars Gina Gershon, Thomas Haden Church, Juno Temple and is written by Tony Award winning playwright Tracy Letts. Thanks to ComingSoon.net for the poster.