Sam Worthington is back on screen with Man on a Ledge after riveting in The Debt. Summit Entertainment has released the film's poster and trailer for the thriller that also stars Elizabeth Banks, Jamie Bell, Kyra Sedgwick, Edward Burns and Ed Harris.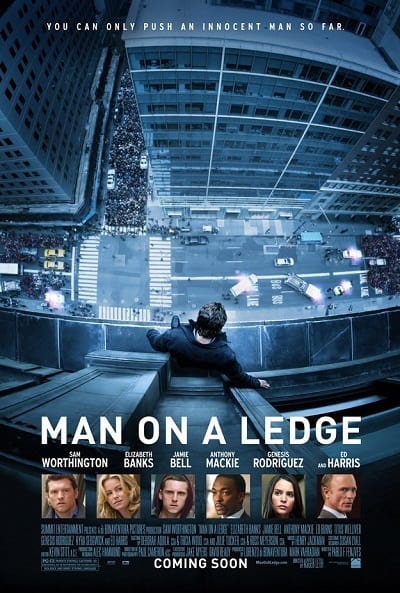 Man on a Ledge
follows a fugitive former policeman who feels he has nothing left to live for as he sits on the ledge of a skyscraper. The only hope for him coming out of the situation alive is with a hostage negotiator (Banks) who is desperately trying to talk him down off the titular ledge.
In
Man on a Ledge
, Banks learns over time that as the clock ticks, Worthington's character may have other reasons he's out on that ledge and must figure out what they are before time runs out.