Another Toronto Film Festival entry we cannot wait to see, Martha Marcy May Marlene, has had its international trailer and poster premiere.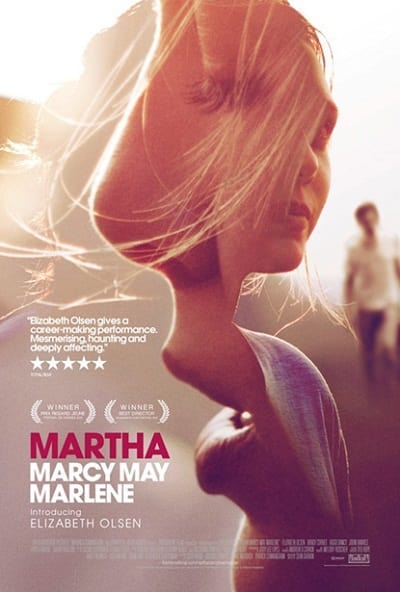 From the looks of the trailer, Oscar nominee John Hawkes proves the man's having a career renaissance after Winter's Bone and the recent Vera Farmiga directed film Higher Ground.

The film stars film fest darling Elizabeth Olsen, Hugh Dancy and Sarah Paulson. Martha Marcy May Marlene will open in the U.S. on October 21.

The studio's official synopsis:

Martha Marcy May Marlene stars Elizabeth Olsen as Martha, a damaged woman haunted by painful memories and increasing paranoia, who struggles to re-assimilate with her family after fleeing a cult.