Just days after word leaked that South Park creators Matt Stone and Trey Parker were working on a big screen version of their Tony Award winning musical Book of Mormon, the two say it's a no-go.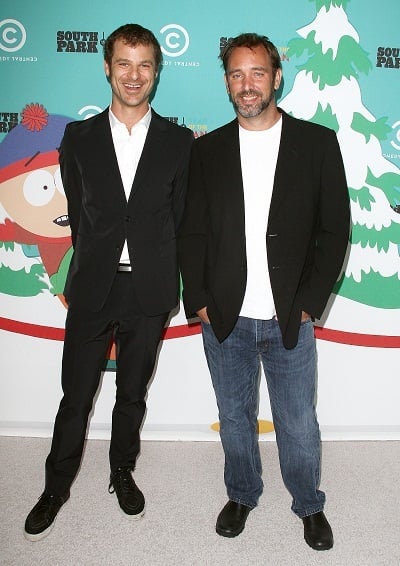 Stone and Parker did admit that they would one day love to bring
Book of Mormon
to the silver screen, but at this point a film version isn't even in the planning stages.
The pair spoke to
The Hollywood Reporter
to set things straight. "We did a stage show and it worked out way better than we ever thought, and we'd like it to be that for a while, you know, without contaminating it with a movie," Parker said.
So, how did the news spread like wildfire that
Book of Mormon
would get the movie treatment allowing the rest of the world who cannot get to Broadway a chance to see this masterpiece? Well, a reporter asked them if they could ever see a film version and Parker's response set off the firestorm. "We said, 'Yeah, I think we could do a
Book of Mormon
movie,' and they were like, '
Book of Mormon
movie! It's coming!'"