Men in Black 3
is shrouded in secrecy, but the first bit of news that can actually be reported is Sony has announced a release date: May 25. The film will arrive on screens in 3D and IMAX 3D.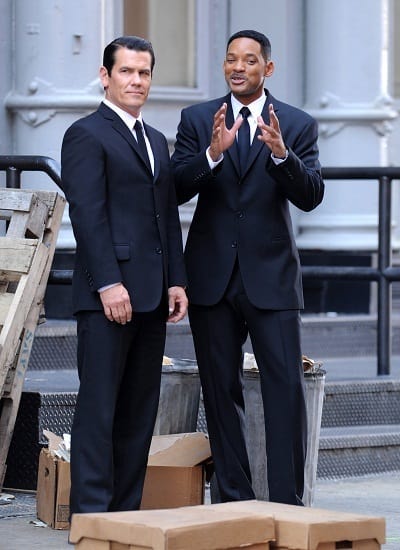 The first
Men in Black
film landed in 1997 with its sequel being released in 2002 -- both starring
Will Smith
and Tommy Lee Jones.
We've seen on set photos of Smith looking his dapper best in the black suit (remember his line, "but I make this look good?") along with new acting cohort Josh Brolin, but little else is known about the storyline or the timing of the film. Movie Fanatic has gathered that
Men in Black 3
involves some sort of time travel with Smith going back in time to reunite with the Jones character, played in the past by Brolin.
Barry Sonnenfeld is back directing a screenplay by Etan Cohen which promises to stay true to the comic book series by Lowell Cunningham. Will Jones be in the film? It looks like it as photos of him and Smith have made the rounds as well. Also joining the gang with Brolin is Oscar winner Emma Thompson.