Mission Impossible: Ghost Protocol Poster: Released, Intense
by MF Staff at . Comments
Your mission, Movie Fanatics, if you choose to accept it, is to check out the first official poster for Mission Impossible: Ghost Protocol. It will self-destruct... never.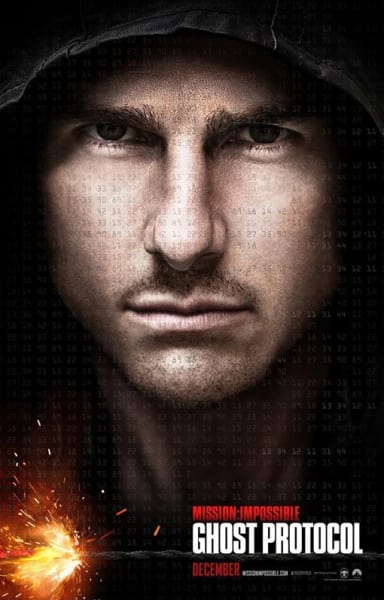 Based on numbers and pure intimation, the poster is simple and to the point: this is Tom Cruise's true comeback film, as he takes center stage once again as Ethan Hunt.
The action film finds this agent tracking the culprits behind a bombing at the Kremlin and opens on December 21. View the official Mission Impossible: Ghost Protocol trailer now!