After earning an Oscar nomination for directing 2005's Capote, a film that got star and Moneyball supporting player Philip Seymour Hoffman an Academy Award, director Bennett Miller wanted to choose carefully what would be his next film. The fact that it is Moneyball should not only say something about the story, but also speak volumes about the power and gravity that the film Moneyball exudes.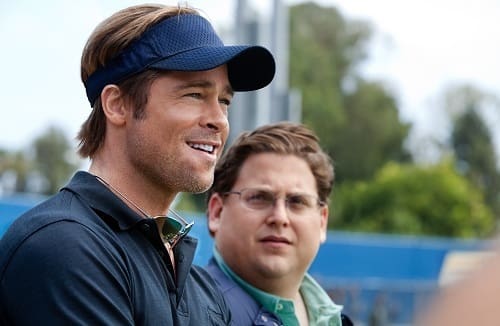 Miller visited with Movie Fanatic at the Toronto Film Festival for an exclusive video interview. After the film premiered at the fest, the director was quite relaxed and eager to talk about his fine film.
Moneyball
stars Brad Pitt as Billy Beane. After taking the Oakland A's to the playoffs in 2001 and losing to the New York Yankees, free agency pillaged his team. Undeterred, Beane sought to field a winning team with one of the smallest payrolls in baseball.
What he did was make Major League Baseball history in the process. In the hands of helmer Miller,
Moneyball
takes audiences expertly on that journey and now the Oscar nominated director tells us… why
Moneyball
?