Halloween must be around the corner because Paranormal Activity 3 has just released the scariest of all its trailers.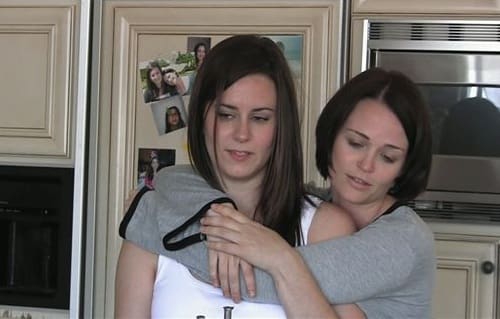 Paranormal Activity 3
lands in theaters in time for All Hallow's Eve, but fans may have a chance to be of the first to see it before it debuts for wide audiences. The studio behind the
Paranormal Activity
franchise, Paramount Pictures, has released a statement about cities across the world vying for the opportunity to see the film first. Check it out:
In an unprecedented move, Paramount Pictures will debut
Paranormal Activity 3
exclusively in cities where the most fans "Tweet To See It First." This first ever of its kind campaign launched today at 8 a.m. PDT and is open to fans worldwide.
Paranormal Activity 3
will premiere on October 18 in the top 20 cities with the most tweets, three days before the film's global release.
To vote, fans can go to the
official Paranormal Movie site
and select their city from a global map, which will also serve as the point of entry to create a tweet with a special set of hash tags that link directly to twitter. Once a tweet posts, it counts as a vote. A leader board will show the top 20 global markets in real-time.
The "Tweet To See It First" competition is available to audiences worldwide and ends at 11:59 p.m. PDT on Thursday, October 13. The top 20 cities will be announced on Friday, October 14.