George Lucas can't seem to stop futzing with his film series
Star Wars
. Recently Movie Fanatic reported about the
Star Wars complete Blu-Ray
collection finally arriving and the fanfare about the hi-def world of Lucas was immense. As new details of the
Star Wars
Blu-Ray release comes out, fans that are critical at the master for tinkering with his masterpiece have made their displeasure loud and clear.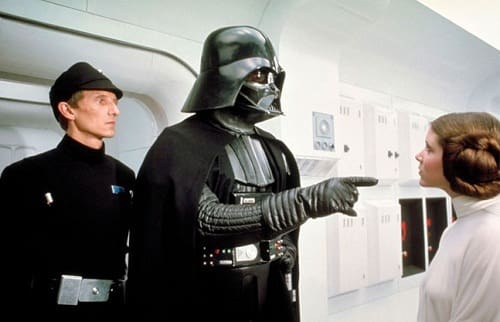 Sure, in the first three
Star Wars
films, i.e. the three most recent releases, the news that Yoda would be digitally recreated to augment the awkward puppeteering of
Phantom Menace
,
Attack of the Clones
and
Revenge of the Sith
can be met with cheers. The jeers have been arriving since news broke about several iconic scenes being changed for the films' September Blu-Ray premiere.
For instance (and check out the video below), during
Return of the Jedi
, as Darth Vader watches The Emperor electrifying Luke, Lucas has now inserted a voice over with Vader yelling "No!"
Another facet of the film series that must have gotten Lucas' goat is the fact that the technology in 1983 didn't allow the Ewoks to blink. So, that has been fixed.

Most profoundly, in A New Hope, Lucas has altered the Han shot first scene, also known as the Greedo scene. How? You'll just have to watch below.