New Year's Eve features probably one of the best casts ever assembled on film. The director of Pretty Woman, Garry Marshall, took his Valentine's Day concept and moved it to New York City on New Year's Eve and brought along what seems like all of Hollywood. The full trailer has debuted, as has the new poster. Is anyone craving champagne?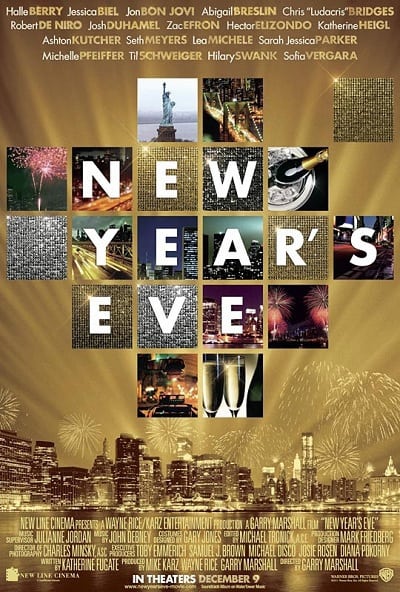 New Year's Eve
is a romantic comedy, like we said in the
Valentine's Day
vein. Marshall intertwines the romance storylines throughout the one night a year everyone stops and cheers the prospect of beginning anew.
Marshall's film stars Katherine Heigl,
Robert De Niro
, Michelle Pfeiffer, Sarah Jessica Parker, Ashton Kutcher, Hilary Swank, Lea Michele, Sofia Vergara, Abigail Breslin, Jessica Biel, Zac Efron, Ice Cube, Sienna Miller, Josh Duhamel, Carla Gugino, Jon Bon Jovi, Seth Meyes, Til Schweiger and Halle Berry.