Paramount has released the official poster for the third installment in the Paranormal Activity series. Paranormal Activity 3 lands in theaters in time for Halloween, October 21.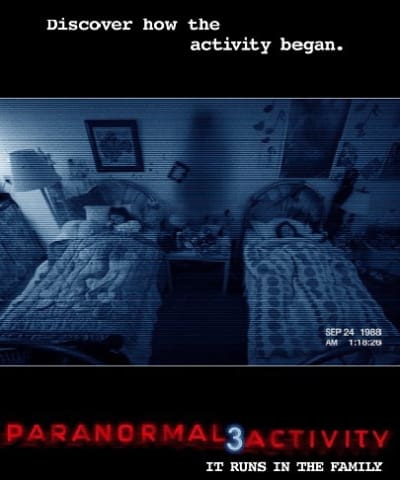 When the original
Paranormal Activity
arrived on screens, it became a cultural phenomenon. The sequel continued the first film's storyline while the third film in the trilogy takes audiences back to the beginning.
We find out how the
Paranormal Activity
started and presumably, why these two sisters were singled out for possession and a lifetime of utter hell.