Pearl Jam celebrates 20 years as a band and as a present to their fans, filmmaker Cameron Crowe (Almost Famous) was given unparalleled access to their video vault and takes audiences inside the band's world for Pearl Jam 20. The doc lands in theaters September 20 before going wide September 23.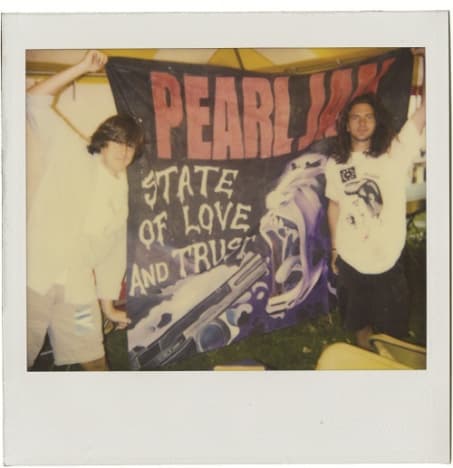 In our
interview with Pearl Jam and Cameron Crowe
at the Toronto Film Festival, lead singer Eddie Vedder admitted how moved he was when he saw the final cut of
Pearl Jam 20
. "To have it turn into this other thing is kind of a monument. I don't mean to self-aggrandize, but it's really something to see it and witness it," Vedder said. "In this case, to be reminded of it and have it right there in front of us so that we can appreciate it even more. And know that we have a really strong base to cover the next twenty."
Crowe went through over 1,200 hours of band footage -- much of it was previously unseen. He also grabbed his camera and shot over 24 hours of concert footage and interviews with the men who make Pearl Jam happen.
Don't miss our review of
Pearl Jam 20
in the coming days and in the meantime, sit back and enjoy one powerful movie trailer.