Puss in Boots
is readying for his close-up as the fencing feline gets his own movie, due out November 4.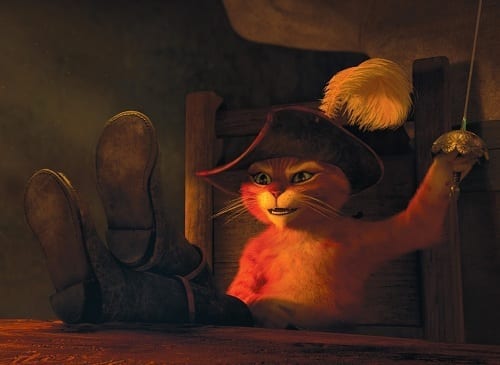 Paramount has released a series of parody commercials that puts Puss in the most unlikely of situations -- all hysterically funny.
First off, Puss takes on the Old Spice guy in a spot called
The Cat Haz Swagger
. "Look at your cat, now look at me," Puss orders. Then he begins to extol how he is so much more of a cool cat than your cat. Honestly, we agree.
Up next is Puss exuding his trademark confidence in He's So Legendary.
Lastly is Puss in Boots' famous No Pants spot which we adore so much, we're running it again!

Can Antonio Banderas be more of a purr-fect choice to be Puss in Boots? As evidenced in the No Pants spot, there is no question.