How perfect, or purrfect, was Antonio Banderas to play Puss in Boots in the Shrek series? And now, we could not be more thrilled to have the sword-wielding kitty have his own film, appropriately titled Puss in Boots. The little cat that could has released a new poster that also introduces a few of his sidekicks.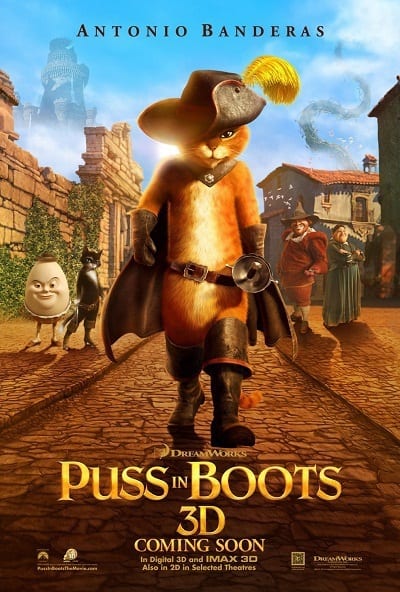 Banderas is Puss in Boots in a new adventure that takes audiences back in time, long before Puss met Shrek.
The fiery feline gets into action with the frailest of co-horts in
Puss in Boots
, Humpty Dumpty, as well as a take no prisoners kitty to fight for justice.
Humpty is voiced by Zach Galifianakis with the new feline companion to Puss portrayed by the always awesome Salma Hayek.
Puss in Boots
arrives in theaters November 4.