The Rum Diary
poster has arrived and judging by its composition, the underlying fuel behind the story is visibly rum. Johnny Depp starring in a film with rum at its center and it's not based around pirating?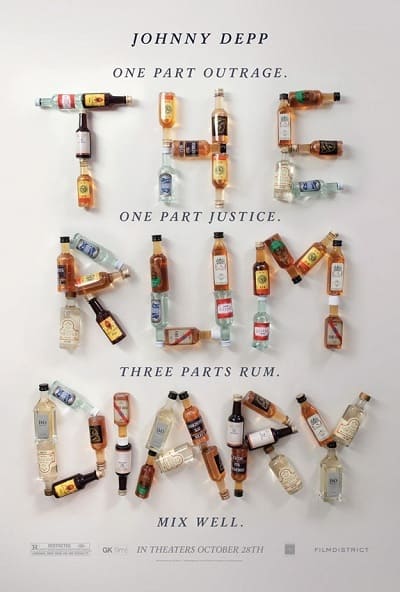 Movie Fanatic recently debuted
The Rum Diaries trailer
and the response was immense. Audiences are eager to witness Depp back in a role crafted from the mind of Hunter S. Thompson. The actor previously headlined Terry Gilliam's page to screen adaptation of
Fear and Loathing in Las Vegas
. And some have said that Depp was channeling a bit of Thompson in his performance in
Rango
.
In the film that debuts October 28, Depp is a writer, Paul Kemp, who ventures to Puerto Rico for a position at a newspaper. He is joined by a stellar cast including Oscar nominee Richard Jenkins, Giovani Ribisi, Aaron Eckhart and Amber Heard.
Beyond
Fear and Loathing
and the
Rango
inspired characterization, Depp's passion for Thompson knows no end. He narrated
Gonzo: The Life and Work of Dr. Hunter S. Thompson
, a documentary on the esteemed author's life.