Russell Crowe to Sing, Seek Justice in Les Miserables Remake
by MF Staff at . Comments
He can fight off fellow Gladiators, he can solve difficult math equations and, in 2013, he'll prove that he can give birth to iconic superheroes.
But can Russell Crowe really sing? Movie goers are about to find out.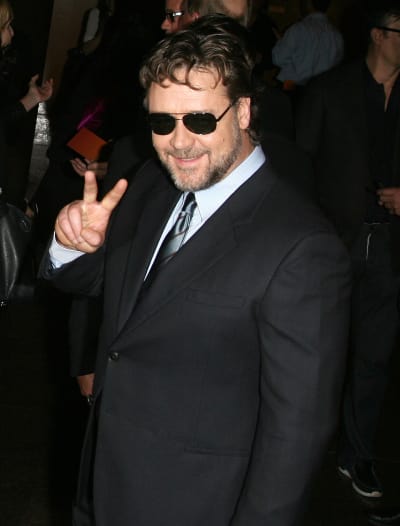 The Oscar winner, who fronts the band 30 Odd Foot of Grunts, has signed on to star as Inspector Javert in Tom Hooper's big screen adaption of Les Miserables. Crowe will be chasing down Hugh Jackman's Jean Valjean - prisoner 24601, of course - in the big screen version of the beloved musical.
The film will be released on December 7, 2012 and penned by William Nicholson, the writer behind the the long-running play, which itself is based on Victor Hugo's 1862 novel.
[Photo: Fame Pictures]