Straw Dogs heads into theaters September 16 and fans of the 1971 original, directed by legend Sam Peckinpah and starring Dustin Hoffman, have to be encouraged that the feel, at least, of the first ultra-violent film is congruent.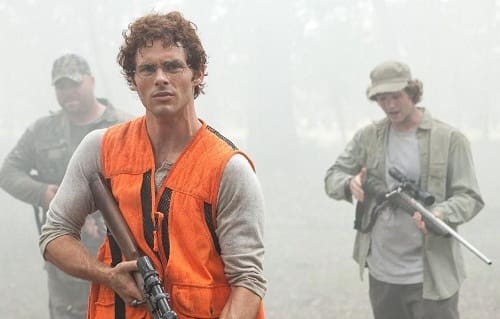 In the 2011 remake, directed by Rod Lurie and starring James Marsden, Kate Bosworth and Alexander Skarsgard, Marsden plays a Hollywood screenwriter who returns to the deep South hometown of his wife (Bosworth) to get her family home ready to be sold. Her father has just passed away and Bosworth's character sees it as the last time she ever wants to go home.

The only problem is after some run-ins with the locals, will they even make it out of the area alive?

Bosworth's Amy has history there, including an ex-boyfriend Charlie (Skarsgard) who is integral into the trouble that follows the young couple, slowly building to a simmering and violent conclusion.