Kudos to technology for taking what could be run of the mill movie posters and springing them to life as we've never seen. The latest
The Darkest Hour
one-sheet has done just that. Check out the motion poster for the Emile Hirsch alien invasion film below and let us know if it is not the coolest thing!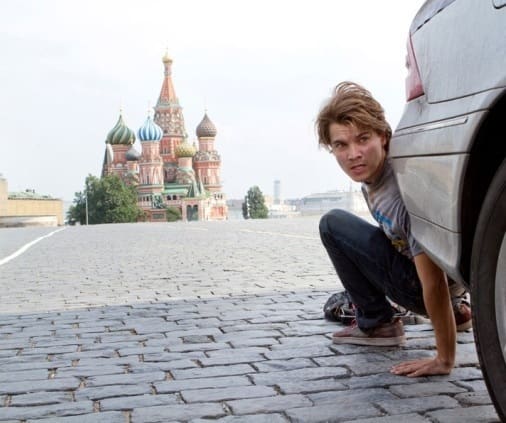 The Darkest Hour
takes the alien invasion story and broadens the parameters. Instead of the United States being the subject of attack, the five young stars are in Moscow and it is Russia that earns the ire of aliens.
Hirsch stars in the Summit Entertainment film with Max Minghella (don't miss our upcoming exclusive interview with him from Toronto for
The Ides of March
), Rachel Taylor, Joel Kinnaman and Olivia Thirlby in the film that arrives in theaters on Christmas Day. Merry Christmas indeed.