David Fincher has been teasing us with images and that eight minute preview for The Girl with the Dragon Tattoo and now, he has released a new trailer to feed the fires of anticipation.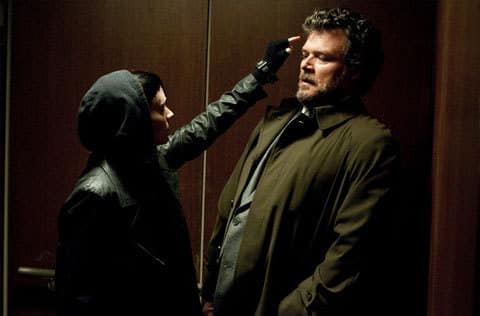 The latest trailer from
The Girl with the Dragon Tattoo
isn't quite the eight minute masterpiece Movie Fanatic saw last week before our
Straw Dogs
screening. It is almost half as long but just as brilliant.
The Girl with the Dragon Tattoo
stars Daniel Craig and
Rooney Mara
as a pair charged with investigating a disappearance where everything isn't even close to what it seems.
Based on the pop culture phenomenon that is Stieg Larsson's book trilogy, Fincher also brought along his
Social Network
Oscar-winning composer in Trent Reznor for
Girl with the Dragon Tattoo
and we cannot say enough about this stellar choice to score Larsson's dark world.
The only problem with the new trailer is that the fires of anticipation that are fed will have to wait until December 21 to see the whole thing.