Looking at The Grey's premise, it looks like Liam Neeson has chosen another mid-career gem. Neeson is featured front and center in the first trailer for his latest film, The Grey, about a man fighting to survive in the Alaskan wilderness after a plane crash.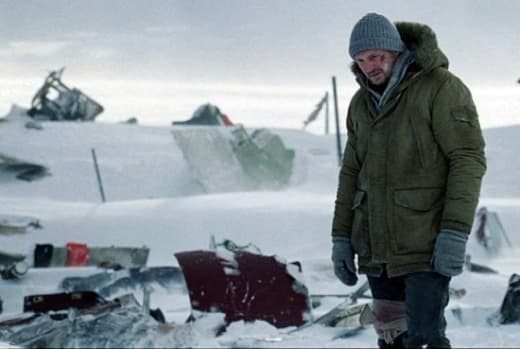 Neeson reteams with
The A-Team
director Joe Carnahan for
The Grey
and judging by the new trailer the studio has released, the film is far less campy than their first pairing and much, much more intense. Color us excited.
The actor portrays a member of an oil drilling team that now must fend for themselves in order to brave the Alaskan wilds. There's also a nice bit of humor in the trailer that cuts through the suspense -- also a good sign in a bite your nails film.
The title of the film stems from Neeson and his team's number one foe as they fight for survival -- grey wolves. The trailer makes it clear that the animals are less than thrilled with the group they clearly see as invaders into their natural territory.
The Grey
arrives in theaters January 27, 2012 and also stars Dermot Mulroney.