The Help
earned a title for itself that no other summer release can hold. The movie took the top spot at the box office for the third week in a row, the first film of summer 2011 to achieve such a feat. Kathryn Stockett's film version of her bestselling book earned $14.2 million over the last weekend of summer.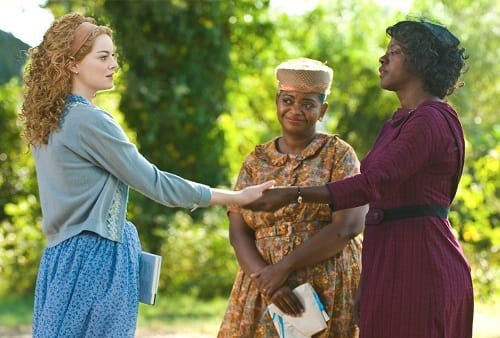 It was a grown-up weekend at the box office as
The Debt
arrived in second place. The film about Nazi hunters from post-World War II Israel starring Helen Mirren, Jessica Chastain and Sam Worthington nabbed over $9 million in ticket sales bringing its total since it opened August 31 to $11.6 million.
The third and fourth place finishers were new releases,
Apollo 18
and
Shark Night 3D
. Both bucked bad reviews to sell $8.7 and $8.6 million in tickets respectively. The fifth most popular movie this Labor Day weekend was the film that hasn't left the top five since its premiere,
The Rise of the Planet of the Apes
.
The biggest news to arrive out of this weekend's box office numbers was that Hollywood could pat itself on the back for out-grossing the summer of 2010.
Stay with Movie Fanatic for our Top 10 Movies of the year (so far) arriving later this week, sure to include some summer sizzlers.
Box office:
1.
The Help
, $14.2 million
2.
The Debt
, $9.7 million
3.
Apollo 18
, $8.7 million
4.
Shark Night 3D
, $8.6 million
5.
Rise of the Planet of the Apes
, $7.8 million
6.
Colombiana
, $7.4 million
7.
Our Idiot Brother
, $5.2 million
8.
Don't Be Afraid of the Dark
, $4.9 million
9.
Spy Kids 4
, $4.6 million
10.
The Smurfs,
$4.0 million