The first trailer to the grossly terrifying
The Human Centipede 2
has premiered. The question is: How on earth will
The Human Centipede
filmmakers top the shock and awe they achieved in the first go-around?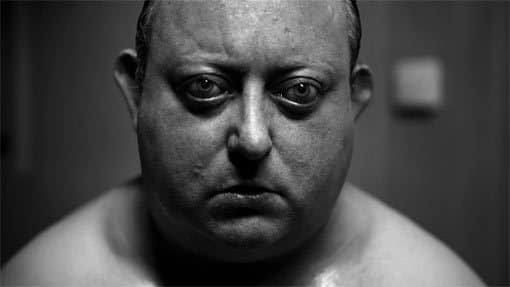 Judging by the preview,
Centipede
writer-director Tom Six has indeed upped the ante by taking audiences further into his warped cinematic mind.
IFC Films has released the trailer for the film that will arrive in time for Halloween, October 6.
The Human Centipede 2
will also premiere at Fantastic Fest later this month.
Here's the IFC Films official synopsis to give you an idea of how one surpasses one of the more shocking pieces of film in recent memory:
"The story of a man who becomes sexually obsessed with a DVD recording of the first film in the series,
The Human Centipede
, and uses sandpaper to pleasure himself whilst watching the film. He decides to create a "human centipede" of his own, this time comprised of twelve victims as opposed to the first film's three."