Johnny Depp had us at hello when it came to his latest journey into the world of Hunter S. Thompson. Since Movie Fanatic has been featuring stills, the poster and then finally the official trailer, our readers have proved their excitement for The Rum Diary. Now, a new 60-second TV spot has landed and you're going to love it!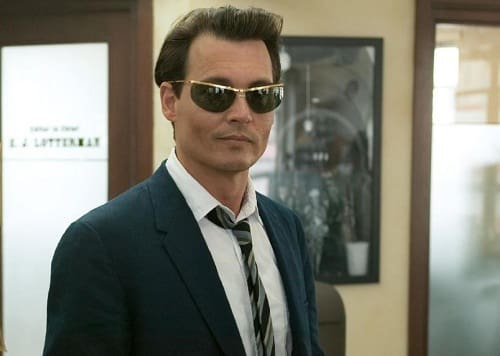 Depp is Paul Kemp, a journalist who heads to Puerto Rico for a job at a daily newspaper who quickly discovers that a certain substance helps him fit into daily life on the island -- you guessed it: Rum!
The Rum Diary
also stars one of our favorite actors in Aaron Eckhart, as well as Amber Heard, Oscar nominee Richard Jenkins, Giovanni Ribisi and Michael Rispoli.
It seems like forever away, but we have to wait until October 28 to see
The Rum Diary
hit theaters. Tick tock, hurry up time!