Mary Elizabeth Winstead looks especially fearful in the new red band trailer for The Thing. Universal Pictures has released the new clip that is sure to strike fear in viewers. If the film The Thing in 2011 is half as scary as the John Carpenter 1982 flick, prepare to be terrified.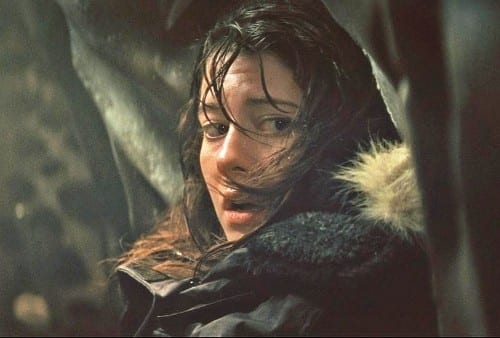 The Thing
, circa 2011, is meant to be a prequel of sorts to the Carpenter classic film.
The action begins when a paleontologist (Winstead) makes her way to the frozen tundra to join forces with a Norwegian team of scientists who claim to have made a discovery that will make history. It quickly becomes clear that their great find may be what kills them all.
What they discover is an alien life form that takes over the human body which serves as its host. That was the most terrifying aspect of Carpenter's film. Any one of the souls on that frozen wasteland could be the sealer of your fate.