Who better to bring the Three Stooges' life story to the big screen than the Farrelly Brothers? The film features Sean Hayes as Larry (photo below), Chris Diamantopoulos as Moe and Will Sasso as Curly. Color us filled with anticipation.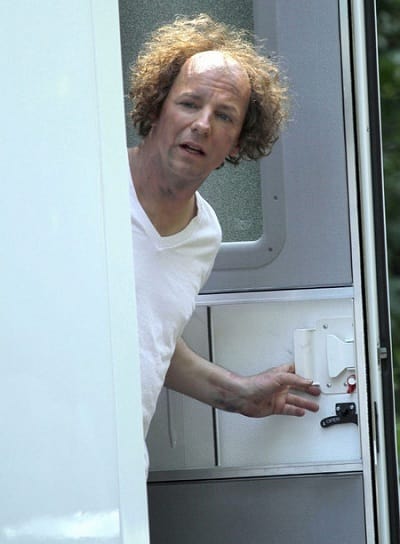 The Three Stooges
also has quite the supporting cast that includes Larry David, Jane Lynch, Jennifer Hudson and Sofia Vergara.
The Three Stooges
is inspired from the original Stooges shorts with the story following the three comic legends as they are left at an orphanage through their big break and then iconic status. The Farrelly Brothers, fresh off of
Hall Pass
, are clearly inspired by the Stooges' shorts as their film will be broken into three half-hour shorts that tell the Stooges story while having creative license to bring the guys into the present as they appear on a reality show.