Where the first Thor employed an unusual choice to direct in Kenneth Branagh that payed off, it appears they are using the same methodology for helming the sequel. Patty Jenkins directed Charlize Theron in her Oscar-winning role in Monster and word out of Marvel Studios is she's the front-runner to direct Thor 2.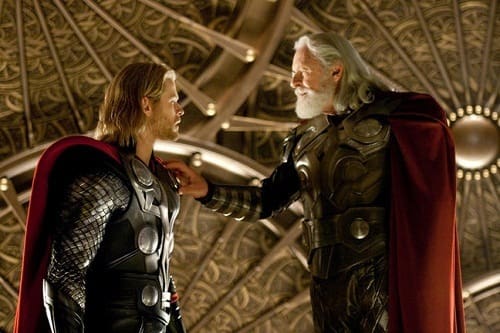 Audiences will next see
Chris Hemsworth
laying down the hammer as Thor in
Avengers
with
Thor 2
set to begin shooting in April 2012. Look for a decision on the Jenkins hiring in the coming weeks.
Jenkins is no stranger to helming powerful male-centered drama as well with her work as director on the highly regarded
The Killing
pilot and episodes of HBO's
Entourage
.
Early word from those who have seen the potential script say that Thor's journey in
Thor 2
will follow the relationship between the God of Thunder and his father (Anthony Hopkins), take audiences further into the Nine Worlds as well as reunite him with his Earthbound love, played by Natalie Portman.