Tower Heist Trailer: Ben Stiller and Eddie Murphy Have Nothing to Lose
by Joel D Amos at . Comments
Brett Ratner's Tower Heist features an all-star cast and Universal has released the film's first TV spot in anticipation of the film's November 4 opening.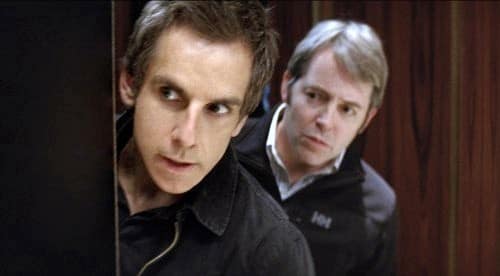 In
Tower Heist
, the staff of a luxury residence has been swindled by one of the richest men in the world, who also has been one of the building's most treasured residents (Alan Alda). Ben Stiller decides to connect with an old friend from his youth, played by
Eddie Murphy
, to set up a plan to rip off the swindler in his own home where he is rumored to keep his fortune.
Tower Heist's
cast includes Casey Affleck, Matthew Broderick, Tea Leoni, Michael Pena and Oscar nominee Gabourey Sidibe.
One can see why the
Heist
crew wants to steal from Alda's Arthur Shaw. The building's workers have invested their entire retirement and savings with his financier. Under house arrest for doing the same to hundreds of others, they swing into action to take back what is rightfully theirs.