Wanted, always ripe for a sequel, will be finally getting one as news has broke that the film's original screenwriters have been hired to pen the follow-up.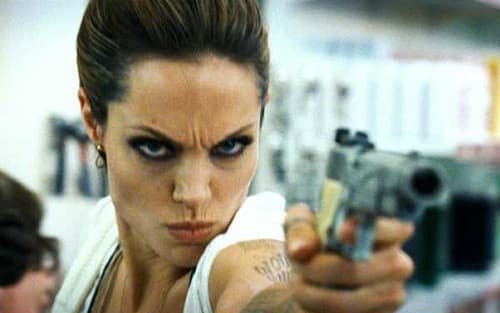 Derek Haas and Michael Brandt have been tapped by Universal to get to work on the sequel to
Wanted
, the action film that starred
Angelina Jolie
, Morgan Freeman and James McAvoy.
The first
Wanted
arrived in 2008 and was based on the wildly popular comic by J.H. Jones and Mark Millar. It followed a bored with his life office drone (McAvoy) who learns that his father was a member of a group of elite assassins possessing beyond human abilities.
After earning $341 million at the box office upon its release, we are just wondering: What took so long to get the sequel green lit?!