Contagion
hopes to spread the fear,
Warrior
compels while
Bucky Larson: Born to be a Star
aims to send audiences into a fit of funny as three new films debut this weekend.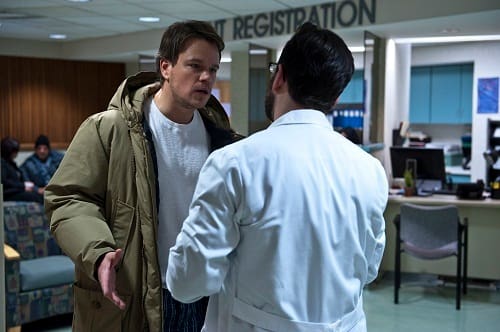 Contagion
features an all-star cast including Matt Damon, Gwyneth Paltrow, Laurence Fishburne, Jude Law and is directed by Steven Soderbergh -- so count on several definites: Stellar acting and a brilliant director at his best.
Bucky Larson: Born to be a Star
has Nick Swardson coming into his own as the funnyman co-wrote and co-produced the latest comedy from Adam Sandler's Happy Madison productions.
Warrior
stars Joel Edgerton, Tom Hardy and Nick Nolte in a film that is being called a
Rocky
for our times.
Contagion:
Soderbergh has weaved a web of thrills and complete terror as no horror movie could achieve because it is so real. What would happen if a woman (Paltrow) came back from a trip to Asia infected with a
Contagion
that would wind up killing millions of people? It could happen and that is what makes
Contagion
so compelling, besides the fact it is expertly made.
Bucky Larson: Born to be a Star: Swardson takes the title as the most awkward porn star wanna-be that audiences actually pull for to succeed. Bucky Larson heads to Hollywood when he learns his parents were porn stars in the 1970s in hopes of continuing the family legacy while fulfilling his destiny.
Warrior: Edgerton and Hardy are MMA fighters and brothers whose careers and lives are on a collision course to the ultimate face-off in the ring where fate and family collide.