Director Steven Soderbergh's latest work,
Contagion
, spellbounds its way into theaters September 9. While Soderbergh was visiting with the press to promote the film -- and stay with Movie Fanatic for our chat with the esteemed helmer this week -- word arose that he had served as a Second Unit Director for
The Hunger Games
.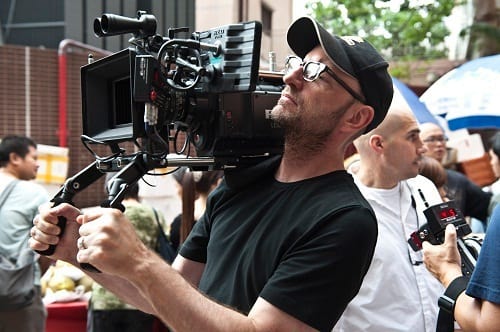 Seems Soderbergh and
Hunger Games
director Gary Ross are old pals. According to reports, Ross needed help in August for a few days with his second unit.
Contagion
was in the can, the Channing Tatum male stripper movie
Magic Mike
was nowhere near cameras rolling, so Soderbergh took his friend's request and flew to the East Coast to be a Second Unit Director -- one the
Hunger Games
director could trust to score movie gold.
"If I've done my job properly, I hope I did -- by design, you won't be able to tell what I did," he said. "Because it's supposed to cut seamlessly into what they're doing, that's the whole point. That's why he asked me to come down, because he knew that I would be rigorous about matching what they were doing."
Apparently the effort took Soderbergh back to the beginning, an exploratory experience like film school. "I was really back to that situation of being the person who has to please someone else -- as opposed to pleasing myself. That made me really anxious. You know, I wanted to do a good job... Gary is a friend of mine."