With the re-release of The Lion King in theaters September 16, Disney has taken one of their classics and put it through the 3D conversion process. The question immediately arises: Will audiences line up once again like they did when the film first debuted and became an instant iconic story? We're betting yes.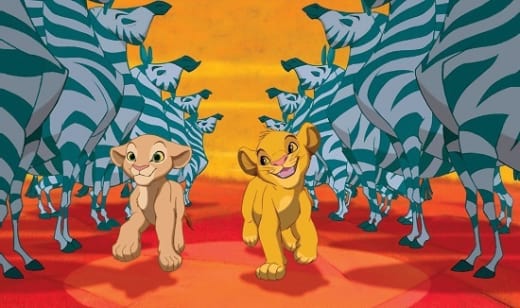 The Lion King
first arrived in 1994 and immediately charmed audiences with its story of Simba, who heads into exile with immense guilt after the death of his father.
The soundtrack was incredible, led by a score by Hans Zimmer. The cast was divine, led by
Matthew Broderick
, James Earl Jones, Jim Cummings, Nathan Lane and Jeremy Irons. The production value, impeccable -- for instance, the stampede sequence took over five years to film.
Movie Fanatic believes whether audiences return to the cinema to see a film most have on Blu-Ray or DVD has little to do with the 3D conversion. Prior to the home video format, Disney had long taken films from their vaults and released them in theaters. This is textbook Walt Disney, the 3D conversion is simply a bonus -- a new way to see an old classic.
The question still remains and we want to know: Will you go see it?