Oscar-winning screenwriter
Diablo Cody
is back and the poster for her film,
Young Adult
starring fellow Oscar winner
Charlize Theron
, has debuted.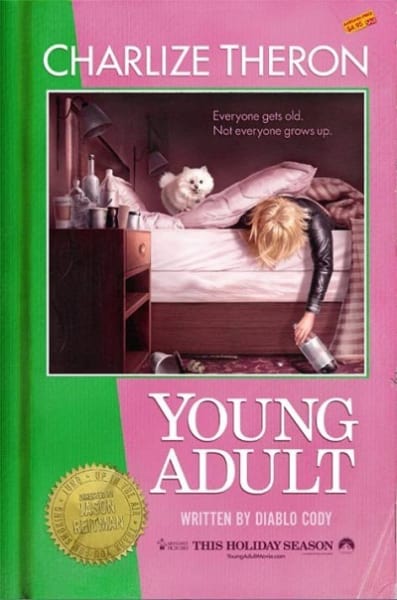 Theron portrays Mavis Gary, a
Young Adult
writer who decides to move back to the town she grew up in with the hope of reviving her personal life, a la her high school splendor.
Mavis has ulterior motives: She is seeking to woo her married high school honey -- played by Patrick Wilson. Her seamless transition to returning home does not go as smoothly as she expected and results in her unlikely friendship with another former high school cohort, played by Patton Oswalt. Seems Oswalt's character has not gotten over the glory days of high school as well.
Young Adult
marks the return to form of screenwriter Cody after her impressive debut with
Juno
. It also serves as reuniting the writer with
Juno's
director, Jason Reitman.
The film arrives on screens December 9.