Aaron Eckhart, soon to be seen in The Rum Diary with Johnny Depp, has signed on to bring a fascinating part of rock history to life. Eckhart will play Beach Boy drummer Dennis Wilson in a biopic on the rocker aptly named The Drummer.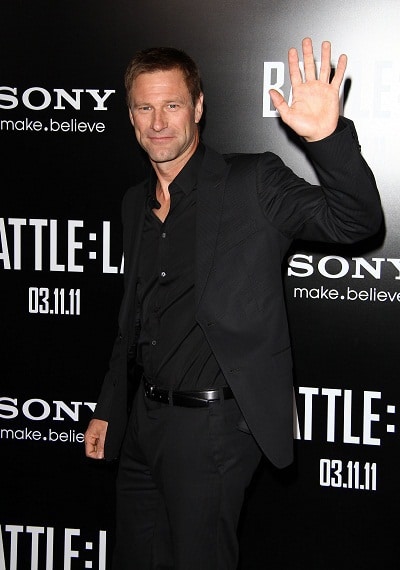 Randal Miller and Jody Savin are bringing
The Drummer
to life. It's about time someone in the Beach Boys got the big screen treatment. Their story is one of family success, strife, drama and, oftentimes, delusion.
The Drummer
will chronicle six of the most prolific years in Wilson's life. He was a huge part of crafting the California sound that took over the world courtesy of the Beach Boys. Those six years will provide a built-in soundtrack of some of the band's biggest and greatest hits.
Ironically, Wilson was the only Beach Boy who surfed. And in a case of sad irony, he died in 1983 by drowning.