New Year's Eve arrives early this year, the movie that is, on December 9. New Line has released the film's latest poster and it puts all of the film's stars front and center on its one-sheet.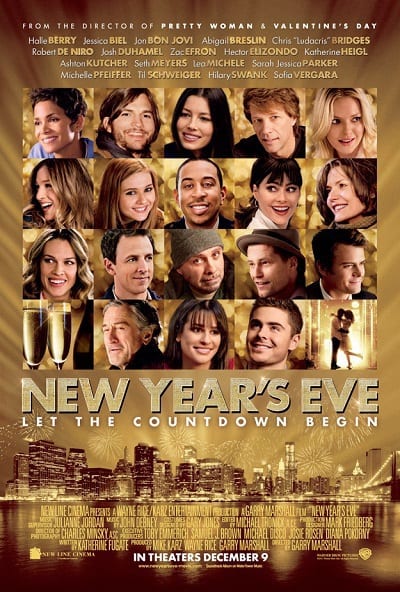 Garry Marshall, the mastermind behind
Pretty Woman
, has assembled an even bigger cast than he did for
Valentine's Day
. The new poster for
New Year's Eve
illustrates that fact by placing the faces of Halle Berry, Ashton Kutcher, Jessica Biel, Jon Bon Jovi, Katherine Heigl, Sarah Jessica Parker, Abigail Breslin, Chris Ludacris Bridges, Sofia Vergara, Michelle Pfeiffer, Hilary Swank, Seth Meyers, Hector Elizondo, Til Schweiger, Josh Duhamel, Robert De Niro, Lea Michele and Zac Efron as the main focus of the poster.
If that's not the most amazing cast ever assembled, I don't know what is -- and let's hope it translates to a fun film. Intrigued? Check out the
New Year's Eve trailer
!