The announcement was made at the Bluth Family Reunion and it was music to Arrested Development fans' ears. The entire gang will be back for a fourth season that will serve as a prelude to a big screen adaptation that everyone has been teased with for years.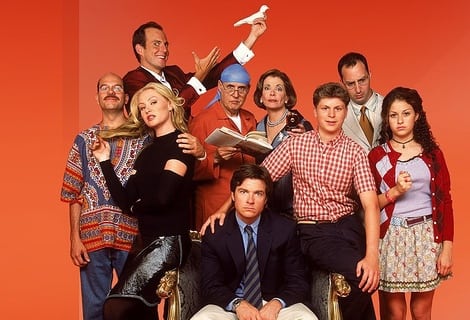 The New Yorker Film Festival hosted a panel that featured the cast of the wildly popular, but ratings deficient series about a dysfunctional functional family.
Jason Bateman
, Will Arnett, David Cross, Michael Cera, Tony Hale, Portia de Rossi, Alia Shawkat, Jeffrey Tambor, and Jessica Walter were all in attendance and no one could have guessed the news out of the fictional family reunion would be so good.
Apparently
Arrested Development
could return for nine or ten episodes with each serving as a means of re-introducing the characters individually by telling what they have been up to since the show got axed.
Arrested Development
creator Mitchell Hurwitz even admitted that this return to TV was a prelude to a big screen film. "We're trying to do a limited-run series into the movie. We're basically hoping to do 9 or 10 episodes, with almost one character per episode," Hurwitz said.
Netflix and Showtime are in talks to distribute the return to TV and all we have to say is: Let the countdown begin.