Avatar spoiler alert: Sigourney Weaver's Grace Augustine died at the conclusion of the movie.
But James Cameron has made it clear this character will play a role in the upcoming sequel, raising the inevitable question: HOW?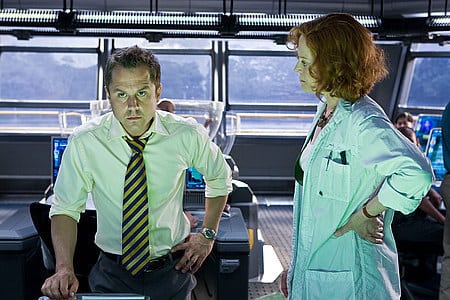 In a new interview, the director teases:
"Have you ever heard of nonlinear storytelling? A lot happens on the planet before she shows up, and before Jake shows up to join her. She's there for 15 years ahead of time... When you have a science fiction series, a science fiction franchise, you're never dead, unless your DNA is expunged from the universe. And then there's always time travel!"
There you have it. Sort of.
Look for the first Avatar sequel to be released around Christmas 2014 and, for more on both follow-ups, read through these quotes from Cameron.