Ben Affleck and Matt Damon Reunited: Good Will Hunting's Heroes Return
by Joel D Amos at . Comments
The Whitey Bulger biopic will be known forever as the movie that brought Matt Damon and Ben Affleck back together for the first time in 14 years as a team, both behind and in front of the cameras.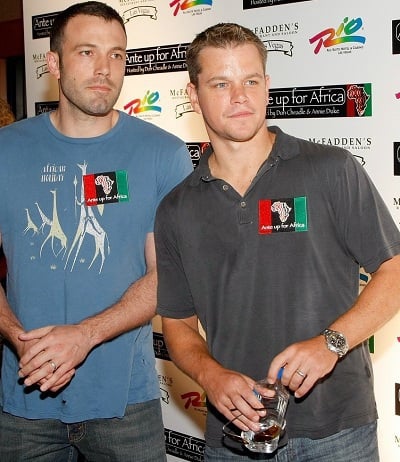 Damon will star as Bulger and Affleck will also star and direct the flick. After Affleck's success with
Gone Baby Gone
and
The Town
, Movie Fanatic is thrilled with the prospect of him handling the film that follows the life of the man who has made headlines of late.
Bulger was arrested in June after 16 years on the lam. He's 81 years old and is facing federal charges for narcotics distribution, extortion, money laundering, murder and conspiracy to commit murder.
Affleck's film will focus on the suspected gangster's early years, his time working double duty as an FBI informant and head of a crime family. Audiences will also witness Damon as a younger Bulger who spent time in the notorious Alcatraz.
"Matt and I have been looking for something to do together for some time. We've heard about Whitey Bulger since we were kids," Affleck said. "We are excited by the prospect of putting it on screen."