The first post-Harry Potter role on screen for Daniel Radcliffe is in the horror flick, The Woman in Black. As Halloween has got us all in the mood for something spooky, CBS Films has launched a new viral site for the film entitled WhatDidTheySee.com.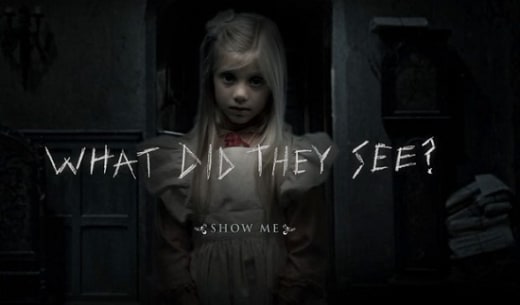 The website takes visitors inside the world of
The Woman in Black
and asks viewers to find the answer to the website's titular question: What
did
they see?
Interest has been high in Radliffe's first post-
Potter
film.
Images of Radcliffe in The Woman in Black
have rocked our world, while
The Woman in Black trailer
has terrified even the strongest horror fans.
The viral site is masterful. It allows visitors to have a firsthand account of the world of
The Woman in Black
. Utilizing motion recognition through a computer webcam, you can move left and right to go deeper into the room that is within a true house of horrors.