David Fincher and Rooney Mara Dish Girl with the Dragon Tattoo Casting
by Joel D Amos at . Comments
Would you believe that Scarlett Johansson almost got the Rooney Mara role of Lisbeth Salander in David Fincher's The Girl with the Dragon Tattoo? The director was talking about the casting process recently and has an interesting comment on why, after killing the audition, Johansson didn't get the part.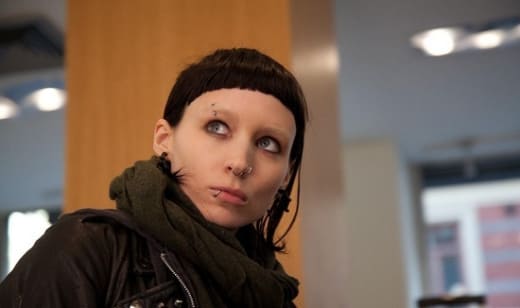 "We flew in people from New Zealand and Swaziland and all over the place. Look, we saw some amazing people. Scarlett Johansson was great. It was a great audition, I'm telling you. But the thing with Scarlett is, you can't wait for her to take her clothes off," Fincher said. "I keep trying to explain this. Salander should be like E.T. If you put E.T. dolls out before anyone had seen the movie, they would say, 'What is this little squishy thing?' Well, you know what? When he hides under the table and he grabs the Reese's Pieces, you love him! It has to be like that."
Mara added her two cents to the debate, admitting that the audition process for
Girl with the Dragon Tattoo
was astoundingly difficult. Mara, no stranger to director Fincher's penchant for getting it right, had to do 2,400 takes of her scene with Jesse Eisenberg for
The Social Network
. But still, after auditioning numerous times and posing on a motorcycle just so he could see how she looked, she thought about bailing on the opportunity for the iconic
Girl with the Dragon Tattoo
role.
"I was ready to throw down. I was thinking, 'You either think I can be this girl or you don't, but I need to move on with my life.' He sat me down and gave me this long spiel about all the bad things that are going to come to whoever plays this part. He said something like, 'Vivien Leigh was incredible in
A Streetcar Named Desire
, but she will always be Scarlett O'Hara, and you need to be prepared for that.'"