Die Hard 5 is ready to get Bruce Willis as John McClane back into action. With the title in tow, all that's left is the shoot. A Good Day to Die Hard has a super fantastic ring to it, don't you agree? In fact, does it kind of sound like a good James Bond title?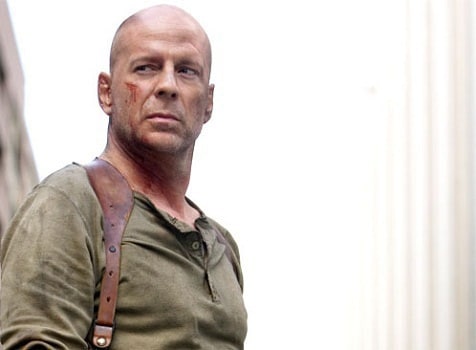 The studio also announced that the film will be released on Valentine's Day 2013 -- a love letter to
Die Hard
fans, perhaps?
Fox also finally released a synopsis to give audiences an idea of what to expect from
Bruce Willis as John McClane
, circa 2013.
"Since the first
Die Hard
in 1988, John McClane has found himself in the wrong place at the wrong time, with the skills and attitude to always be the last man standing, making him enemy number one for terrorists the world over. Now, McClane faces his greatest challenge ever, this time on an international stage, when his estranged son Jack is caught up in the daring prison escape of a rogue Russian leader, and father and son McClane must work together to keep each other alive and keep the world safe for democracy."
One thing is for sure: Willis as McClane has come a long way since saving Nakatomi Plaza in 1988. Now, he's off to Russia!