Dirty Girl Exclusive Video Q&A: Director Abe Sylvia Brings us Home
by Joel D Amos at . Comments
Writer-director Abe Sylvia grew up in Norman, Oklahoma in the mid-to-late 1980s -- the setting and time for Dirty Girl. The film is not necessarily an autobiographical look, but it was clearly inspired by his experiences in the Midwestern town. Sylvia sits down with Movie Fanatic for an exclusive video interview to talk about his hometown inspiration, his stellar Dirty Girl cast including Juno Temple and Jeremy Dozier, as well as how he lucked out in getting every classic '80s song he wanted for his amazing soundtrack.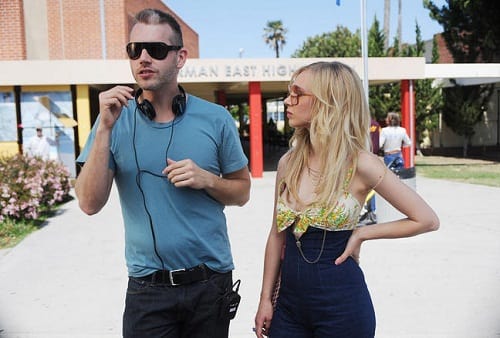 Dirty Girl
is the story of two teens, played by Dozier and Temple, who decide that life for them in the small town is not enough as both yearn for so much more. When Temple's character decides to track down her real father in California, the duo head out on a road trip that will define them, inspire them and, most of all, provide them with a friendship that knows no boundaries.
Don't miss the Dirty Girl trailer!