Disney and Disney Pixar favorites are about to go through what The Lion King did so successfully: They're getting a 3D makeover and being rereleased on the big screen. This news is hardly a surprise, given the fact that The Lion King 3D has cracked the top 10 highest grossing movies of all time. But, why this is a win for audiences is because the 3D technology used in The Lion King 3D was exquisite and honestly made us yearn for more Disney delights in 3D.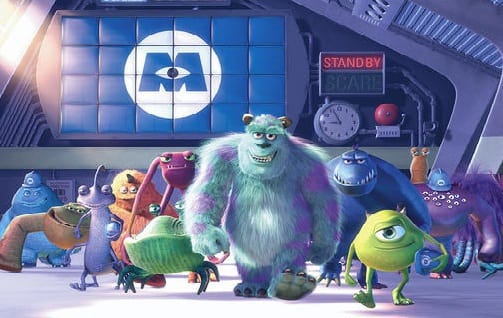 Disney and its partners at Pixar announced that they are bringing
The Little Mermaid
,
Finding Nemo
,
Monsters Inc.
and
Beauty and the Beast
back to theaters in the 3D format in 2012 and 2013.
"Great stories and great characters are timeless, and at Disney we're fortunate to have a treasure trove of both," president of the Walt Disney Studios Alan Bergman said in a statement. "We're thrilled to give audiences of all ages the chance to experience these beloved tales in an exciting new way with 3D – and in the case of younger generations, for the first time on the big screen."
The 3D rerelease schedule is as follows:
Beauty and the Beast: January 13, 2012
Disney-Pixar's Finding Nemo: September 14, 2012
Disney-Pixar's Monsters, Inc.: January 18, 2013
The Little Mermaid: September 13, 2013